Manu Stock Broking - Create Account (Online)

Create Account
Opening an Account with us is now a breeze. Simply follow the steps mentioned below and have your trading account ready within 24 hours!
Documents You'll need to keep handy
1. Pan Card
2. An Image of Your Signature
3. A Canceled Cheque
4. Income Tax Return
5. Photo ID Proof of Nominee
The Process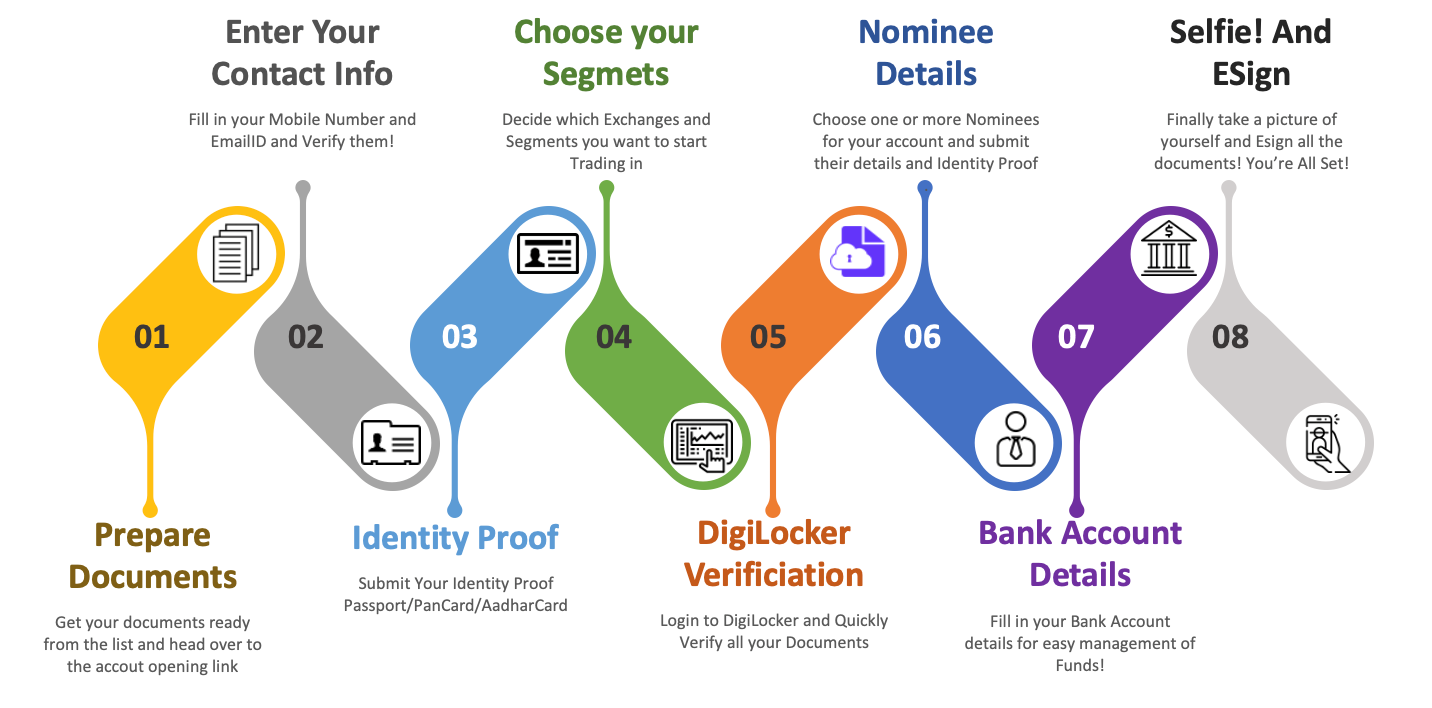 Steps to Guide You
Steps To Guide You -
1. Enter your basic details such as Mobile and Email and verify them
2. Enter your Identity Proof Details
3. Choose your Segments
4. Verify your Documents with Digi Locker
5. Add Personal and Nominee Details
6. Upload your Bank Account Details
7. Take an Image via your Webcam
8. Esign the required forms!

And You are All Set!

Our team will contact you with your account details within 24 hours!
Video
A Short Video To Guide You Better-
Support
Reach out to us for any Help!
Department

Contact Person

Email-ID

Contact No.

Working Hours

Customer Care

Ruby Majithia

ccare@manustock.in

033-40194100

Mon to Fri : 10 am to 6 pm

Sat : 11 am to 2 pm

Account Opening

Depali Palit

ekyc@manustock.in

033-40194117

Mon to Fri : 10 am to 6 pm

Sat : 11 am to 2 pm